Request for Services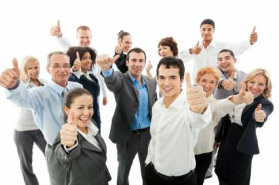 Taurus feels that our experience, knowledge and understanding of the Industrial Industry along with specific client needs and requirements will help ensure that a technical and staffing partnership will be successful and mutually beneficial to both parties. Taurus will also utilize a philosophy of providing local competitive rates, excellent benefits, company activities, and a healthy and mutually respectful relationship with its employees in order to attract more qualified candidates as well as allow us to provide our clients with a high level of morale and retention of qualified staffing.
Our ownership has a vast amount of staffing experience and has been successful in providing its local clients with local, qualified, technical and onsite staffing resources for more than 25 years.
This experience and staffing philosophy will be used by Taurus to provide value added services to our clients. We believe this philosophy will help with short term cost of turnover, bringing staff on-board, training and orientation associated with that as well as will add long term value by having better staff retention that works more effectively. Improving staff retention reduces costs associated with high turnover as well as adds long term value in maintaining experienced staffing.
We utilize networking, newspaper ads and online postings in order to identify potential candidates. Each candidate will go through rigorous screening to evaluate their skills, as well as their motivation, attitude and compatibility with your workplace environment. Our in depth staffing experience and knowledge ensure we provide the right expertise and best candidate fit with your specific position
requirements.
Our approach in providing technical support and staffing services to our clients is and will continue to be what we consider a valued partnership. For us both to be successful in this partnership we work with our clients to provide an environment, positions, rate structures, advancement opportunities, and benefits that allow Taurus and our clients to be recognized as a great place to work relative to our local area.
If you would like to request staffing or would like to get additional information, please submit a request on our "
Contacts
" page or "
Contact Us
" by email to learn more about the service we can provide for you.
---